Rates of Whale and Spermwhale observation accompanied  by a marine biologist

On all our trips we have a biologist who will give a talk on the life, habitat and dangers of these wonderful animals.

Observations are made from the boat, respecting the rules for approaching marine mammals at sea.

Our staff is highly qualified and we have the instruments and expert personnel that allow us to locate cetaceans within a radius of more than 10 kilometres.
Sperm whale watching and research trip (5-6 hours)

PRICE: 120 Euros per person - 4-6 hours at sea (*), one cold meal and drinks included
Price: 120 Euros (Rs 5,600) per participant per trip - 5-6 hrs at sea, Cold meal and Soft drinks and water provided onboard.

Boat privatization 1000 Euros (10 people max)
 
Event or special occasion trips
Private boat for the whole day (8hrs), snorkelling near the barrier. Champagne or other drinks can be arranged for an additional charge.
Payment in advance required!
120 Euro per person - 5- 6hr trip at sea (*), food included - Advanced payment mandatory
Private charter: 1000 Euros (10 pax max) -  Advanced payment mandatory
Our trips for Whale watching concern Humpback Whales and Sperm Whales and last 5-6 hours at sea.

All our trips are organiszed only on pre-reservation and depend on few conditions(*).

Meeting point at Blue Water Diving Centre

One single departure as from 7.00 to 7..30 am.

All activities with Whales must stop at 12:00 am (noon)

Back at jetty between 1:00 et 3.30 pm.

Our trip includes: a briefing and lecture by a biologist on board on the animals and a sustainable management of the activity.

Encounters with whales are common but never guaranteed!

A cold meal is offered (salad, pasta or bread, smoked marlin and/or chicken bacon or roasted chicken etc.. cakes, sodas, bottled water and fruits)
(*) Trips depending on: weather/sea conditions, numbers of participants, availability of vessels or crew!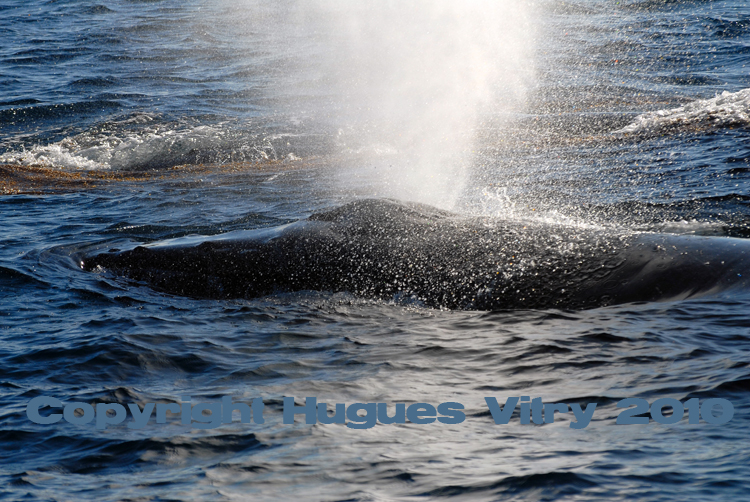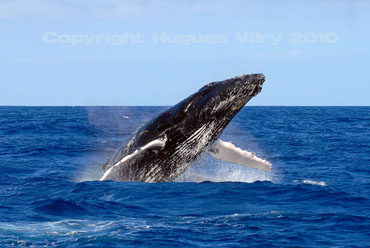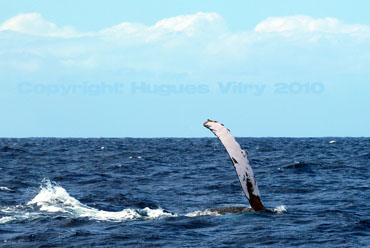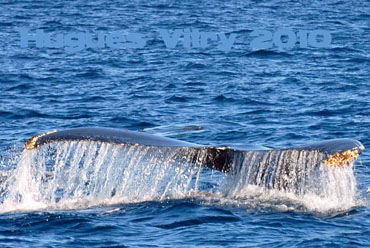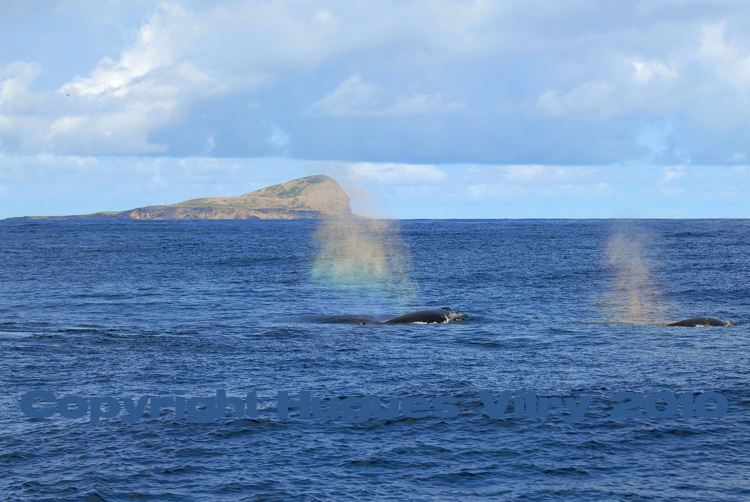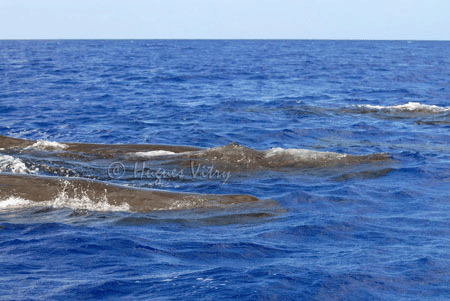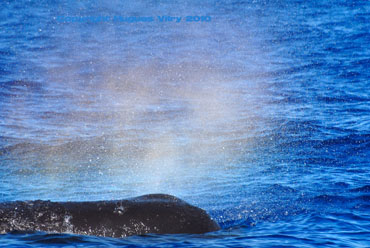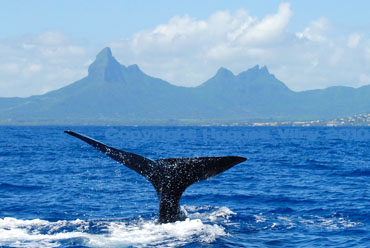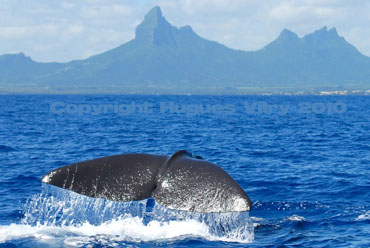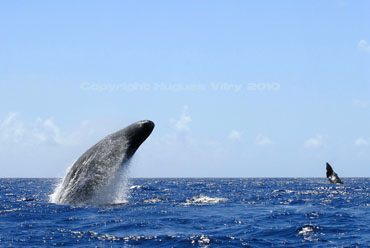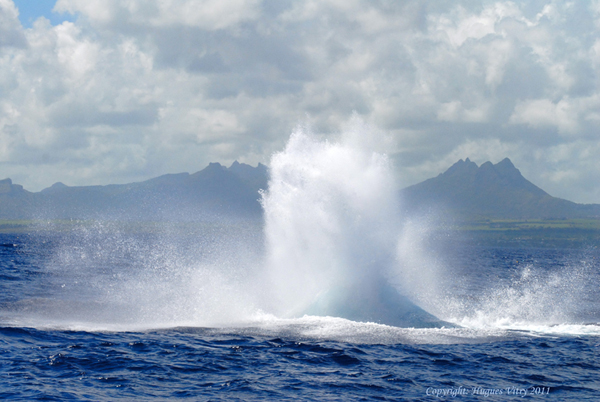 Payments by credit card accepted under conditions for the following Cards: