Deep dive sites
Restricted to CMAS 3 Star divers or above and to PADI Tek divers only
Explore the deep dive sites of Mauritius reserved for CMAS 3 star divers and PADI Trimix qualified divers only down to 60 metres. Untouched dive sites with indigenous or endemic or rare species. Divers for these types of dives must be aware that deep dives are short with decompression stops but intense in emotions. Dives are organized accordingly to the qualification of the divers and the sea conditions.
King Fish Kingdom (46 à 60 mètres)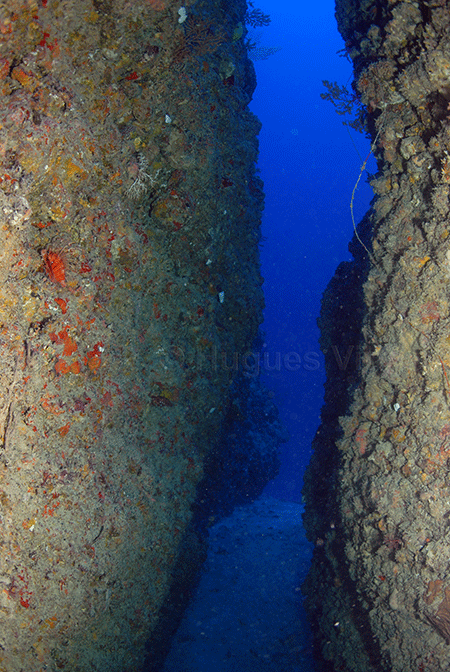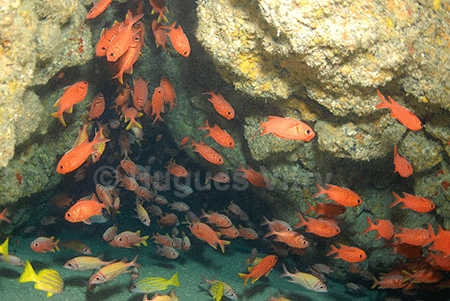 The fault & the tunel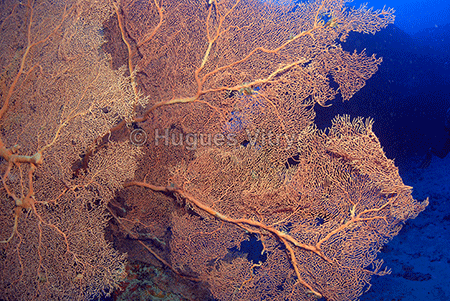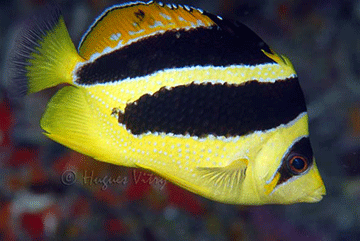 Giant sea fans & The specimen of Mauritius of the Indian butterfish is different with a more orange colouration
One of the most beautiful deep dive in the north of Mauritius. A descent in the open blue until 36 metres, then a slow swim along a wall that leads to a tunnel which opens into a canyon; at the end of the canyon, the diver comes out to two walls on the right and on the left. These walls come up to approximately 40 meters; some rare specimens can be found there such as the Indian butterfly fish (see picture) and the Harlequin grouper. Some important shoals of jacks and big fish swim around.
These dives are only accessible to highly experienced 3 star divers.
An amazing concentration of morays is present on one part of the wall, we commonly call the council flat of moray-eels. We can observe as well a multitude of silvery-pink fusiliers that live together with theses moray-eels and some stunning cleaner shrimps of different varieties.
A short dive... But What a dive!!!!!
Some rare species from the deep: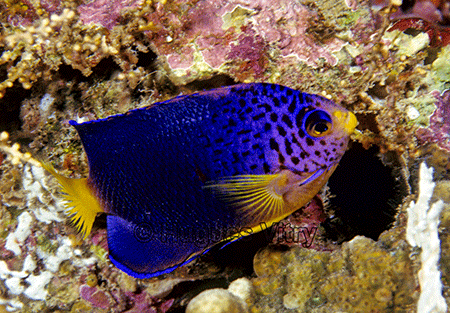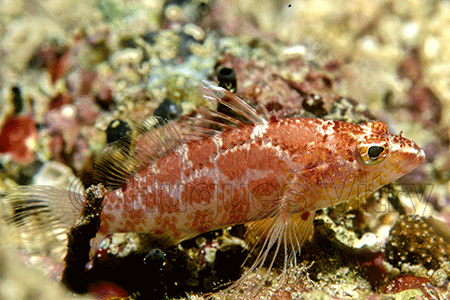 © Blue Mauritius angelfish (Centropyge debelius)     © Chequered perchlet (Plectranthias inermis)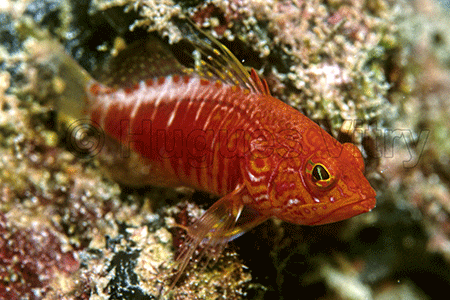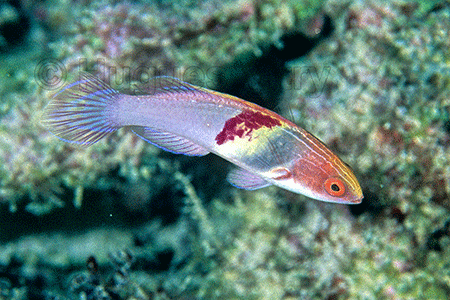 © Pelicier's basslet          © Dwarf sanguine wrasse (Known from Mauritius only)
Aquarium fishermen and aquarium maniacs keep away, DO NOT CONTACT US!!!
All these photos are protected by copyright laws and all rights reserved.